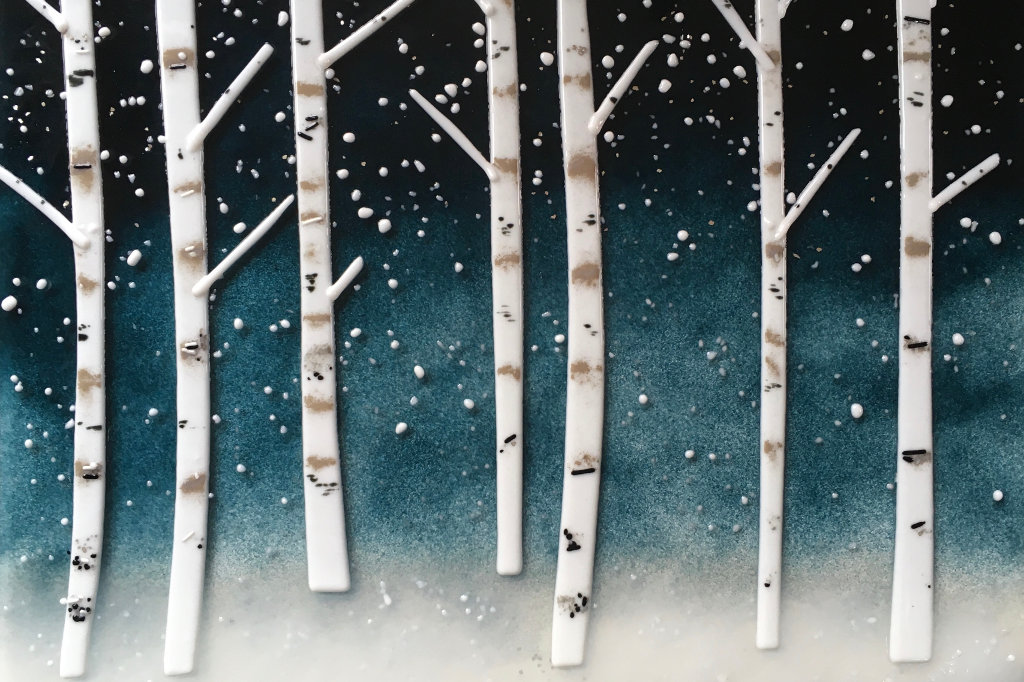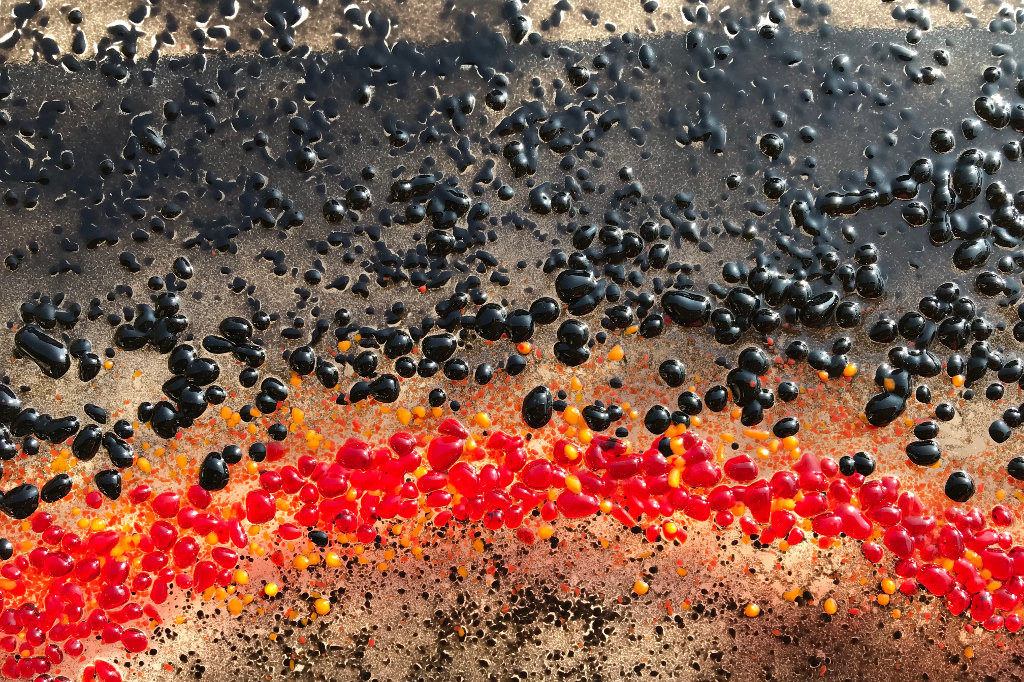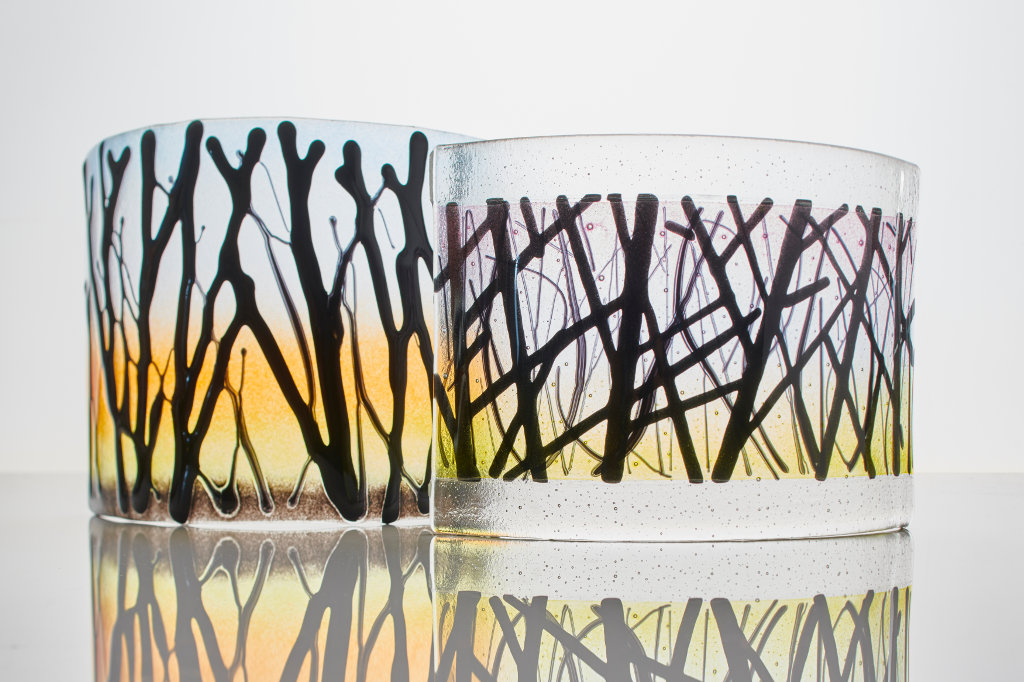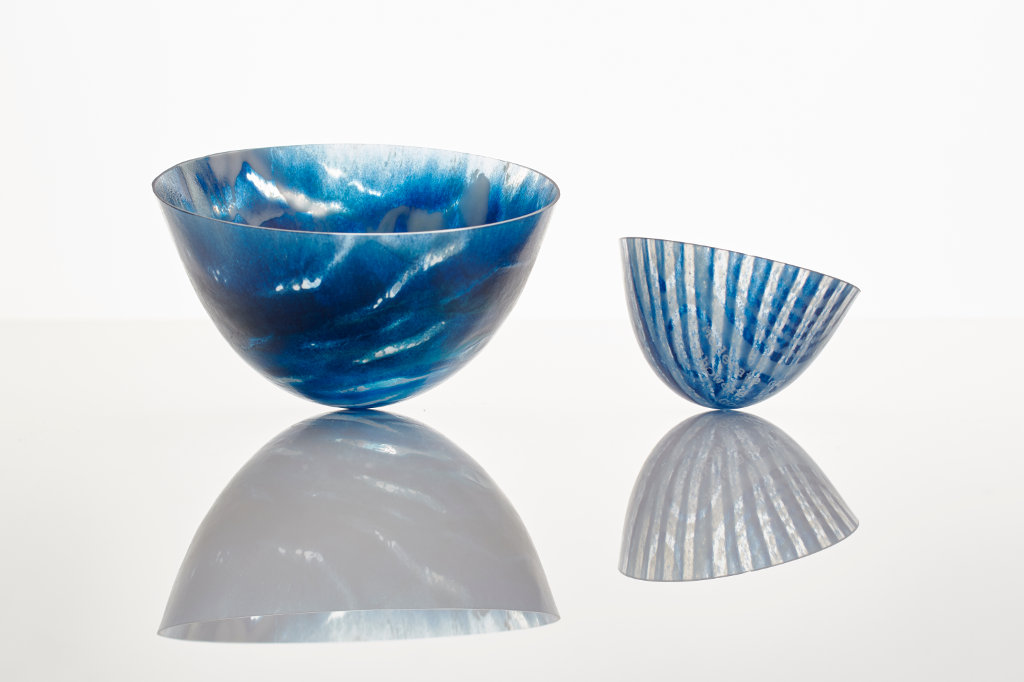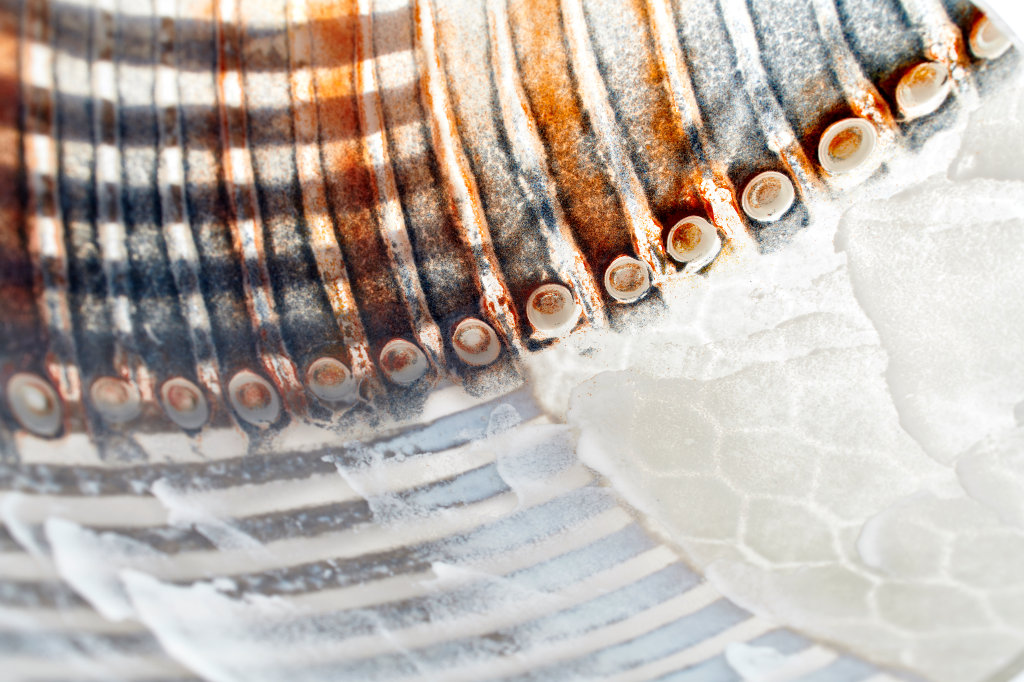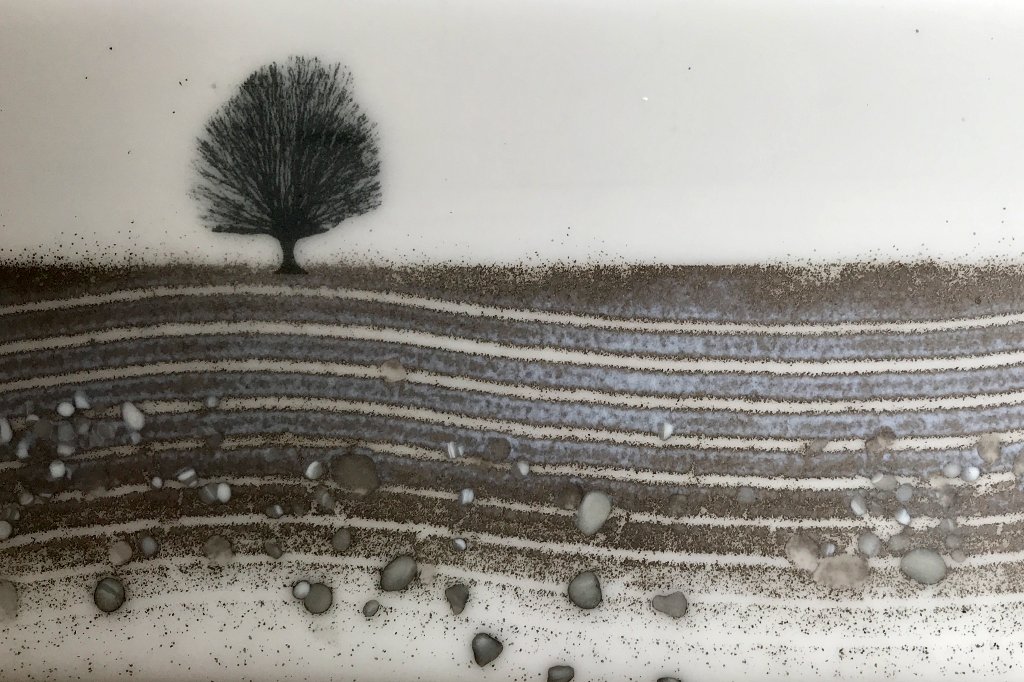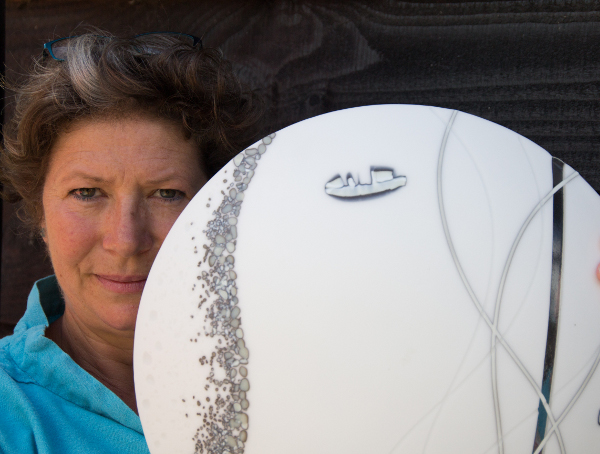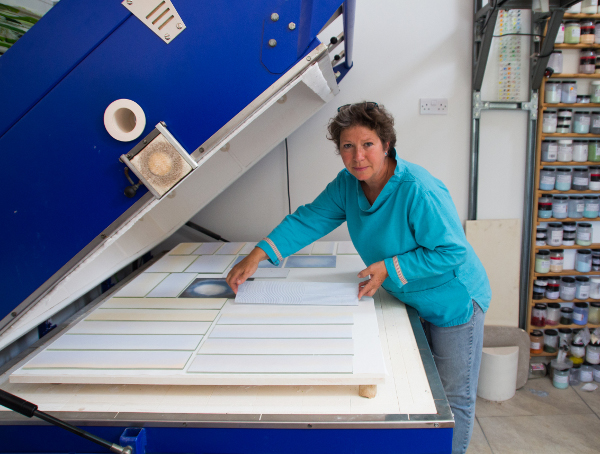 Studio Glass
Having originally trained in graphic design, I have worked with glass since 2001. Today, I use a variety of materials and techniques, including: sheet and granulated glass, silk-screen printing with powders and enamels, pate-de-verre, casting and 'slumping'. I emboss textures and cold-work finished pieces to achieve a wide range of different effects, selecting the most suitable method for my project. Each piece is fired in a kiln for at least 24 hours, with some work being fired up to six times. I'm known for my private commission service in kitchen splashbacks and eye-catching wall art, suitable for any room, and these can be ordered in a range of sizes up to 1500mm x 900mm. If you have a project in mind and are looking for a unique focal point in your home, I'd love to hear from you.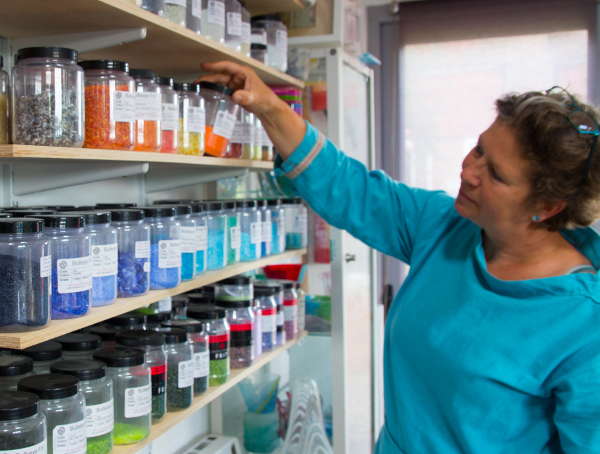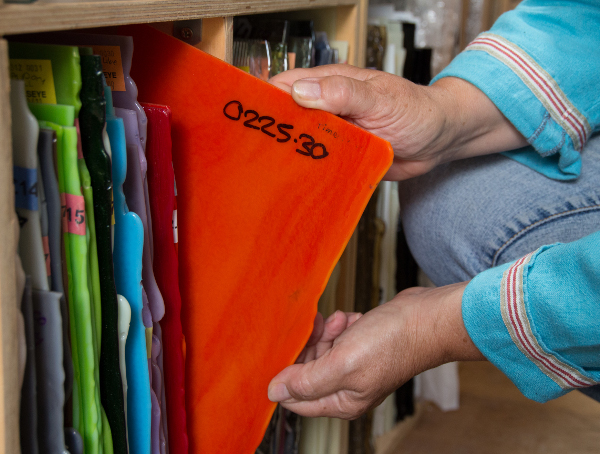 Inspired by our Natural Landscape and Industrial Heritage
I draw most inspiration from the changing seasons, patterns and textures found in the natural world as well as scenes and themes of industry and, in particular, the working farm next to my studio. These influence a range of sculpted and free-standing art glass. You can browse current artwork in my Portfolio, some of which are currently available to buy or commission.
I attend selected local shows, see calendar for list of events. Why not join the mailing list to receive reminders and exclusive offers!